Gaucha Translations
Gaucha Translations provides high quality Spanish translation and interpreting services for a wide variety of industries including government, legal, medical and educational. Helen Eby is the owner and founder of Gaucha Translations. Over her distinguished career of over 20 years, Helen Eby has collected the most prized certifications for Spanish translation and interpreting. She is certified by the American Translators Association in English to Spanish and Spanish to English translation, and certified as an interpreter for the Oregon Courts. She personally translates or reviews all translations done by Gaucha Translations. As a lifelong teacher, Helen is passionate about passing along her skills to the next generation of Spanish translators and interpreters.
A client who works with government agencies told Helen that a high percentage of translations have to be redone. This is not the case with Gaucha Translations because Helen Eby is personally involved in every project, and asks relevant questions about every assignment she takes. We get it done right the first time, and clients return to have websites and materials for public dissemination translated because our work is clear and accurate.
HIPAA-level compliance for remote work
GoTo Meeting and GoTo Training are the Gaucha Translations solution for all teleconference meetings initiated by Gaucha Translations. This  GoTo Meeting page details HIPAA compliance.  Gaucha Translations has been using this system for years because of how robust it is in comparison with other providers on the market.
Sharefile is the Gaucha Translations solution for sharing files with clients over the web. This Sharefile HIPAA Compliance page gives the details. Gaucha Translations uses this system because of its strong reliability.
Favorite COVID-19 resources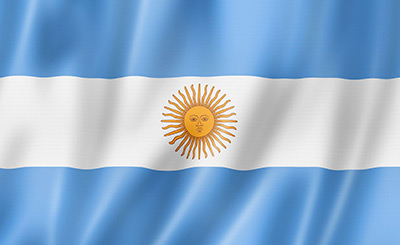 Certified Spanish Translator and Interpreter
Spanish Translation and Interpreting services are provided with up-to-date best practices per ASTM standards. To order translation services, click here.
Other services:
Spanish transcreation
Bilingual editing services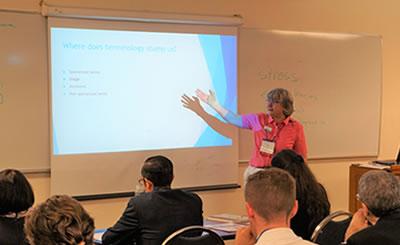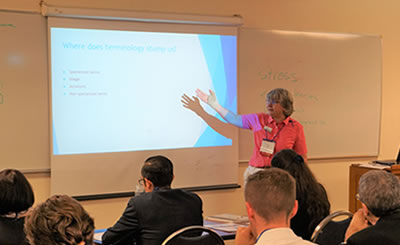 Spanish Translation and Interpreting Certification Trainer
Having passed the most challenging certification exams, Helen Eby provides training for other Spanish translators and interpreters to prepare for certification exams. Click here for information on the course for the translation certification exam.